---
Popular cities in Western
Below are the average prices for hotels in popular Western cities
| | | | |
| --- | --- | --- | --- |
| CHEAPEST CITY IN WESTERN | Nadi | 49% cheaper | Hotels in Nadi are the cheapest in Western at just $94 per night on average. |
| MOST EXPENSIVE CITY IN WESTERN | Malolo Island | 62% more expensive | Malolo Island has the highest priced hotels in Western with rooms averaging $297 per night. |
| MOST POPULAR CITY IN WESTERN | Nadi | 92% more users visited | More momondo users search for hotels in Nadi than any other city in Western |
---
Top Hotels in Western
Find your perfect Western hotel in the perfect location
Capricorn International Hotel
View all deals
Nadi Bay Resort Hotel
View all deals
Oasis Palms Hotel
View all deals
Travellers Beach Resort - Hostel
View all deals
Tropic Of Capricorn
View all deals
Wailoaloa Beach Resort Fiji
View all deals
Bamboo Backpackers
View all deals
Bluewater Lodge - Hostel
View all deals
Nadi Downtown Hotel
View all deals
Grand Melanesian Hotel
View all deals
Beach Escape Resort
View all deals
Hotel Oasis
View all deals
Smugglers Cove Beach Resort and Hotel
View all deals
Plantation Island Resort
View all deals
Mercure Nadi
View all deals
Fiji Gateway Hotel
View all deals
Tanoa Skylodge Hotel
View all deals
Grand West's Villas
View all deals
Hexagon International Hotel
View all deals
Fun World Plaza Hotel
View all deals
Nadi Airport Apartments
View all deals
Tanoa Waterfront Hotel
View all deals
Club Fiji Resort
View all deals
Tokatoka Resort Hotel
View all deals
The Palms Denarau Fiji
View all deals
Bayview Cove Resort
View all deals
Westfield Homestay Fiji
View all deals
Hilton Fiji Beach Resort and Spa
View all deals
Doubletree Resort By Hilton Hotel Fiji - Sonaisali Island
View all deals
Radisson Blu Resort Fiji Denarau Island
View all deals
Sheraton Fiji Resort
View all deals
The Westin Denarau Island Resort & Spa, Fiji
View all deals
Tanoa International Hotel
View all deals
Nalagi Hotel
View all deals
Sofitel Fiji Resort And Spa
View all deals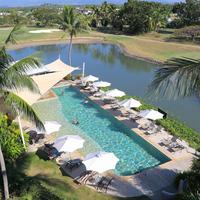 The Terraces Apartments Resort
View all deals
Ratsun Nadi Airport Apartment Hotel
View all deals
Pullman Nadi Bay Resort And Spa Fiji
View all deals
Sheraton Denarau Villas
View all deals
Shangri-La Yanuca Island, Fiji
View all deals
---
Popular hotels in Western
Book a room in one of momondo's favourite hotels in these popular Western cities
---
Stay in these Western cities
Looking for a Western getaway? Check out the hotel deals in these cities
---
Western travel tips
Check these FAQs for important travel tips while planning your visit to Western
What is considered a good deal for a hotel in Western?
Recently, a momondo user found a hotel deal for $8/night in Western, which is a great deal. Generally speaking, we would consider a good deal for our users to be any price lower than the average hotel price in Western, which is $312/night.
What are the best hotels in Western?
Awesome Apartment | Wailoaloa Beach | Nadi, located in Nadi, is the top-rated hotel in Western with a rating of 95. The next best rating is a 92 which was given to Castaway Island Fiji by momondo users. The third-highest rated hotel is Barefoot Manta Island, which was rated a 91 by momondo users familiar with the hotel.
---
Consider staying elsewhere in Fiji
If you need more inspiration for your trip, take a look at the most popular regions in Fiji